I've been busy busy busy with library business at work, and haven't had much time for updating here, I'm afraid. Ten-hour+ work days don't leave a poor clerk, however glorified, with energy left over for pleasure-librarying. Tisk tisk. But I have noticed that Carcanet Press' forthcoming reissuance of
Reed's Collected Poems
has made it to Amazon.com proper, whereas it formerly appeared only on Amazon.co.uk.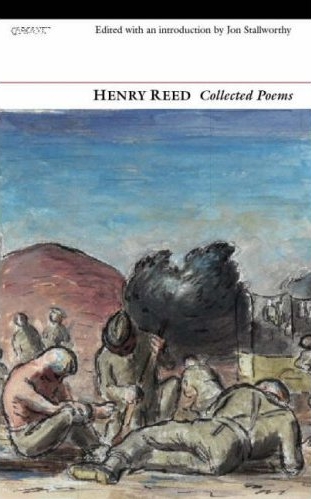 The real news is that
Carcanet's page for the Poems
now shows that, in addition to being edited by Jon Stallworthy, the paperback will include a Foreword by critic
Frank Kermode
. That will certainly breathe fresh life into the re-release of Reed's poetic oeuvre. Kermode knew Reed personally, both in London and while Reed was teaching at the University of Washington, Seattle, in the mid-1960s.
I do hope Kermode's Foreword does not come at the sacrifice of Stallworthy's excellent Introduction to the original Oxford Poets collection. (I also hope, if they are using the text of Kermode's 1991 review of the
Collected Poems
, that Carcanet has caught his incidental inversion of
'duellis' and 'puellis'
, from Horace's
Odes
and in Reed's "Naming of Parts.")
Let's see:
Carcanet
has the
Collected Poems
(ISBN-13: 978-1857549430) listed for £11.69, available in July.
Amazon.co.uk
has it for just £8.54, beginning July 26th. And
Amazon.com
has it for $23.95, available on August 1st. A little quick currency conversion, and we get that £8.54 is currently worth roughly $16.86, so perhaps it's cheaper to buy it from the UK, but with shipping it's probably a wash. We'll see!