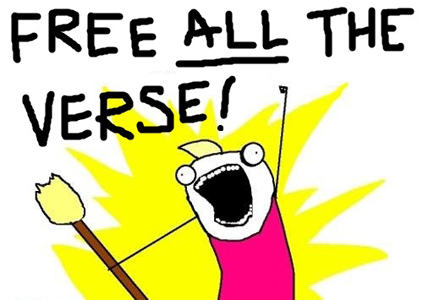 Seen everywhere on all the internets, the original comes from Hyperbole and a Half: "
This is Why I'll Never Be an Adult
." Of course, T.S. Eliot would have added this caveat, having famously said, "No verse is free for the man who wants to do a good job."